Today my family and I went to see the movie The Shack. The moving was very touching, very moving and very emotional. It really resonated with me regarding the grudge I've been holding against God regarding my reproductive situation and my personal quest to have answers. Also, the burial of the main character's daughter made me think about the 3 babies that I had to bury in 2016.

A lot of people don't understand the tragedy that it is to have a miscarriage or ectopic pregnancy. One day you're daydreaming about nursery paint colors, the baby shower and whether or not the infant will have your eyes. The next day, the darkness comes over you with the knowledge that there is a looming miscarriage happening or that your child has to be aborted by method of methotrexate (chemo injections).

In my case, during one of the pregnancies, I had a woman prophecy over me and tell me that my baby was healthy and strong. That my baby would be wonderful and that I needn't worry because I was in good hands. In God's hands. When my ectopic came to be and I was rushed into emergency surgery, it was very difficult to understand what was happening or why!? I have known drug addicts, smokers and heavy drinkers who had the ability to conceive without issue-even some who drank or smoked during their pregnancies- and yet myself, as a healthy 27 year old, had severe issues.

Over the last year, every time I came to accept my circumstances, I got pregnant again. My hopes would build up, my heart grew excited, and I did daily readings about how to both embrace and nurture my pregnancies. Words can't describe the newfound faith I had and what it was like to have my husband gaze deeply into my eyes in adoration, knowing that I was carrying his child.

Well, that joy dissapated and the anger quickly began to build up again with every lost baby.

In the movie, the main character struggles greatly to accept what has happened to him and wishes to place blame on anyone who resembled the perpetrator of his story. He blamed his God who did not intervene and could not understand why in Gods infinite power, He did not protect the victim from her heinous fate.

Much to my surprise, I found myself pondering on my own situation and wondering if I have judged God too harshly, too. Have I blamed what I could not control on the One I expected to take control? And has my anger been disabling me from living the most fruitful life with freeing love that I can?

Ultimately, the man in the movie gets to bury his daughter in a beautiful garden with the Holy triad: the Father, the Son and the Holy Spirit. It was absolutely beautiful and I wept as I thought about really never getting a proper burial for the 3 unfortunate deaths in my loss. The loss of my innocent babies that I now hope are waiting for Joe and I in heaven.

This blog is absolutely meant to bring hope, inspiration and open dialogue about all of these experiences because there is no shame in all this pain! And much like in the movie, the main character could not be healed until he went back to the place where he got "stuck", where his tragedy took place. He needed to face those fears and allow himself to feel those feelings before he could forgive himself, let go of the situation and move forward into healthy, aspirational living.

Thankfully now with IVF, I can put my best foot forward and thank God that I have both the health, the egg reserve and the financial means to do this process at all. I can use this time to let go of what could have been and share these thoughts with you all. I may even do a little ceremony to bury (metaphorically) the spirit and vision that I have of those babies who I'll never meet. Its been a long time coming saying goodbye.

I hope you all see The Shack because in one way or another, we are all grieving something. We all harbor anger or resentment about something. We all have questions about the Holy triad and what it is to forgive the unforgivable. There is not one individual who would not gain insight and cleansing from this movie. Especially those experiencing any kind of fertility issues! It's one of the hardest things for a yearning mother to deal with. Death of the unborn or not being able to conceive at all!




Below: my HCG levels as my miscarriage occurred. Blow after blow with every blood draw:
Powered by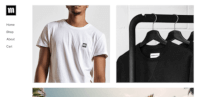 Create your own unique website with customizable templates.